Ideas contest
The awards or the ideas contest have been given to 10 participants. The special price was 10.000 €
<![if !vml]>

<![endif]>
To get more information click in: ideas contest
MICINN Financing
Project Peixe Verde with reference number PSE-370300-2006-1, has been financed by the Science an Innovation Ministry.
Project co-financed by the European Union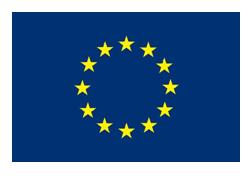 | | |
| --- | --- |
| | Peixe Verde |

Energetic improvements for fishing ships. This is the objective of the Peixe

Verde p

roject

that has this Web

Site for

diffusion of the advances that

will be

achieved in the project, as well as

an open way

of reception of new values that can be incorporated in later phases of the project.



If you have any doubt or suggestion, please contact us.


The first contest of ideas "Peixe Verde", has been realized.

IDAE supports Peixe Verde
Besides being partner in the project, IDAE will contribute financing from 2006. More info.

Presentation in Brussels.
Invited by the European Commission, representatives of the Consortium Peixe Verde presented the project in the conference "Energy Efficiency in Fisheries" celebrated the 11 and 12 of May 2006. It could be the most complete and advanced initiative.