Ideas contest
The awards or the ideas contest have been given to 10 participants. The special price was 10.000 €
<![if !vml]>

<![endif]>
To get more information click in: ideas contest
MICINN Financing
Project Peixe Verde with reference number PSE-370300-2006-1, has been financed by the Science an Innovation Ministry.
Project co-financed by the European Union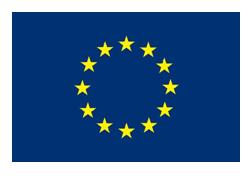 | | |
| --- | --- |
| | Financing |

The public biggest financing has been requested to the Education and Science Ministry. Co-financed by the European Union.

"Cofradía de Pescadores de Celeiro" (The Brotherhood of Fishermen of Celeiro): the ship "Santiago Apóstolo", operation expenses and maintenance.

Regional Ministry of Fishing, from Galicia.

IDAE (organism specialized in Energy of the Ministry of Industry, Trade and Tourism) besides participating as partner will contribute financing.

Puerto de Celeiro S.A.has financed the two years of preliminary works.

Partners: they cofinance part of the project


The first contest of ideas "Peixe Verde", has been realized.

IDAE supports Peixe Verde
Besides being partner in the project, IDAE will contribute financing from 2006. More info.

Presentation in Brussels.
Invited by the European Commission, representatives of the Consortium Peixe Verde presented the project in the conference "Energy Efficiency in Fisheries" celebrated the 11 and 12 of May 2006. It could be the most complete and advanced initiative.