Ideas contest
The awards or the ideas contest have been given to 10 participants. The special price was 10.000 €
<![if !vml]>

<![endif]>
To get more information click in: ideas contest
MICINN Financing
Project Peixe Verde with reference number PSE-370300-2006-1, has been financed by the Science an Innovation Ministry.
Project co-financed by the European Union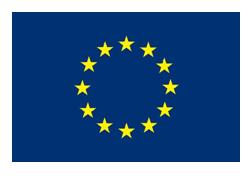 At the moment IDAE participates in Peixe Verde project and in the proposal to the National Plan of Scientific Research and Technological Development (R+D 2004-2007), in the part dedicated to the development of the technical investigation for scientific-technological singular projects with a strategic character.

Collaboration of IDAE year 2006.

IDAE participates in the project by means of the contribution of:
Technical support: collaboration in the technical-economic analysis of the different measures to take.
Economic Support: IDAE will lead two concrete tasks inside the project:

national "call for proposals" of ideas to locate the best investigation groups and companies to add their capacities in the energy improvement of the fishing ships.
Realization of a data acquisition program and analysis of real data in fishing ships.
The final objective that is sought is that the fishing, like one more than the energy-consumer sectors, incorporate in its development and management futures the energy efficiency as a basic approach for its viability, allowing to reduce the emission of pollutants and the external dependence of the energy, and improving the competitiveness of the sector.


The first contest of ideas "Peixe Verde", has been realized.

IDAE supports Peixe Verde
Besides being partner in the project, IDAE will contribute financing from 2006. More info.

Presentation in Brussels.
Invited by the European Commission, representatives of the Consortium Peixe Verde presented the project in the conference "Energy Efficiency in Fisheries" celebrated the 11 and 12 of May 2006. It could be the most complete and advanced initiative.