Ideas contest
The awards or the ideas contest have been given to 10 participants. The special price was 10.000 €
<![if !vml]>

<![endif]>
To get more information click in: ideas contest
MICINN Financing
Project Peixe Verde with reference number PSE-370300-2006-1, has been financed by the Science an Innovation Ministry.
Project co-financed by the European Union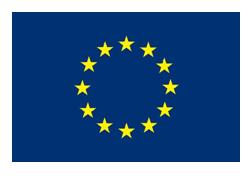 | | |
| --- | --- |
| | Objetive |

Well-known the problem, and thought the options, it was clear the main objective of the project:

To look for, through R+D, solutions to the increase of the cost of the diesel-oil for fishing ships.
With other objectives also important:

To analyze all the options, looking for long term solutions but in parallel the "as soon as possible" viable ones

A reduction of the enormous diesel-oil consumption in the fishing fleet (almost a million tons per year in Spain) will suppose an important improvement for our environment.